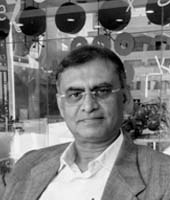 Facing new challenges, new programmes coupled with ambition to scale up the activities are the key drivers for GRAMA Team.. Empowering women from economic perspective is gaining ground in GRAMA. The stage has been set by associating with other NGOs in skill development of women in leather stitching, which was initiated after a prolonged brainstorming in the organization. State Governments , GOI and NABARD are highlighting the importance of Skill India and a separate Ministry is now in charge.
Social mobilisation through Institution building process was effective and the present thinking among the cadres is to develop strategies to put in place a self sustainable system for sustaining the process. Micro Finance and skill development took centre stage and the need for marketing support and providing employment opportunities is recognised and in the coming years tech driven systems to support these initiatives will be in focus.
Development initiative in Natural Resources Management, keeping in view structural alleviation of poverty, is a critical component with vast expertise gained over two decades , which GRAMA is proud of.Premier Institutions like NABARD, NABFINS, SPJIMR, Mumbai, Christ University and HCL Foundation are taking a keen interest in GRAMA approach and negotiating to work together.
We are confident about mobilising human capital and resources and provide required intellectual architecture by involving qualified experts to fulfil the aspirations of the GRAMA Team. Putting in place appropriate infrastructure to carry on the new initiatives is yet another formidable challenge, which I am sure will be successfully put in place in the coming years.
D.M.Sridhar
Governing Board member
GRAMA